Speech, Language & Communication Needs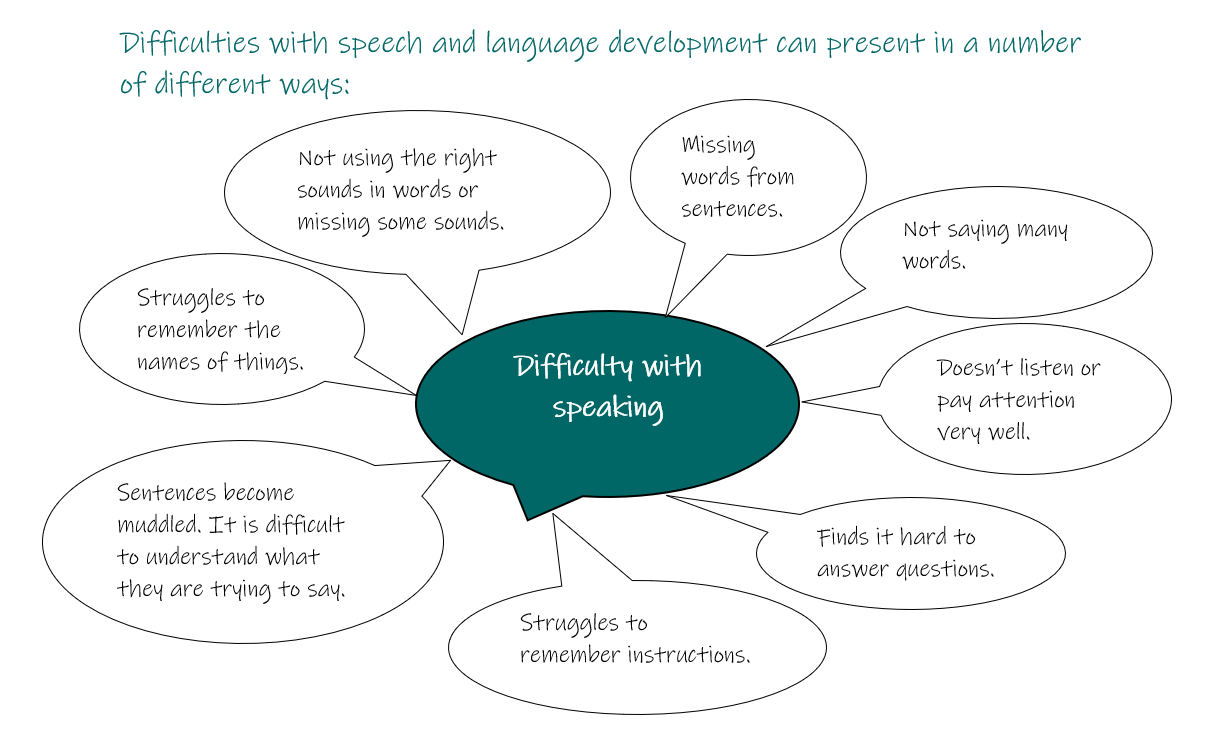 Developmental Language Disorder
describes long term difficulties with learning and using language, but which are not associated with other conditions (e.g. autistic spectrum disorders, cerebral palsy).
If you are concerned about any of the difficulties mentioned, please do not hesitate to
contact me
for a free consultation.
What I can provide
Free Telephone Consultation
To discuss your child's specific needs and describe the service options available.
Initial Consultation £55 per hour
Consultation will typically last 1-2 hours and may consist of any of the following:
Case history discussion with parent or carer.
Formal/informal assessment.
Observation of your child.
Discussion about further management of your child's speech and language therapy needs.
Detailed reports can be requested and charged at £55 per hour (pro rata). Reports will comprise assessment findings and possible therapy aims.
It is possible that your child might require an additional assessment session, in which case this will be negotiated during the initial consultation.
Standard Therapy Sessions £55 per hour (pro rata)
A session will typically last between ½ an hour to an hour. This will include time spent with the child and accompanying parent/carer or teacher. The fee also includes time spent outside the consultation for tasks including preparation of materials, planning, record keeping and liaising with parents and/or teachers, other professionals.
School Visits £55 per hour (pro rata)
Teachers often request school/nursery visits. Such visits are only made with parental agreement. An hour is usually sufficient time.
Therapy sessions can also be undertaken in school on a regular basis, charged at £55 (pro rata).